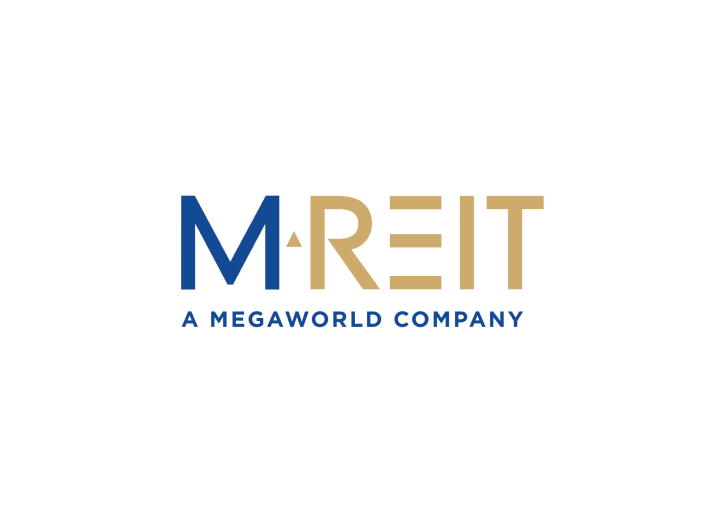 MREIT's distributable income up by 18% QoQ to P639-million in 1Q2022
Published on May 4, 2022
MREIT, Inc., the REIT company of the country's largest office landlord Megaworld, registered distributable income amounting to P639.0 million for the first quarter of 2022. This translated to an 18% growth as compared to the previous quarter as the company's recent acquisitions provided their first full quarter contribution during the period. Meanwhile, the company's revenue and net income for the first three months of 2022 came in at P901.6-million and P687.2-million respectively.
Last December, MREIT completed the acquisition of four income-generating properties amounting to P9.1-billion. This expanded MREIT's portfolio GLA by 25% from 224,000 square meters during its IPO to 280,000 square meters with occupancy rate averaging at 96%, with five office assets registering 100% occupancy. As of the end of March 2022, the company's portfolio value stood at P59.3-billion.
"Our solid performance in the first quarter of 2022 affirms our efforts to sustain MREIT's growth via a combination of organic and inorganic means. The combination of rent escalation, steady occupancy, and implementation of our acquisition plans puts us on track to deliver on our targeted returns for our shareholders in 2022," says Kevin L. Tan, president and CEO, MREIT, Inc.
Recently, MREIT declared dividends amounting to P0.243 per share to its shareholders based on its income for the first quarter of 2022. The company aims to declare dividends amounting to P1.00 per share for FY2022, 6% higher than originally contemplated in the company's REIT plan. This target does not yet consider the upside impact of the acquisitions that MREIT is contemplating this year.
The company earlier announced the acquisition of an additional four prime properties worth P5.3-billion. The acquisition will be undertaken via a property for share swap and is subject to the approval of the SEC. Once completed, the acquisition will expand MREIT's portfolio GLA by 16% to 325,000 square meters.
"We hope to complete the acquisition within the month of May. We look forward to the completion of this deal as it will further cement MREIT's presence in the Fort Bonifacio area, which continues to command one of the highest rental rates in the Philippines today," adds Tan.
Once the new acquisition is completed, MREIT's portfolio will cover 18 office properties in four Megaworld premier townships: 1800 Eastwood Avenue, 1880 Eastwood Avenue, and ECommerce Plaza in Eastwood City; One World Square, Two World Square, Three World Square, 8/10 Upper McKinley, 18/20 Upper McKinley, and World Finance Plaza in McKinley Hill; One Techno Place, Two Techno Place, Three Techno Place, One Global Center, Two Global Center, Festive Walk 1B, and Richmonde Tower in Iloilo Business Park; and One West Campus and Five West Campus in McKinley West.
<< Back to News and Media