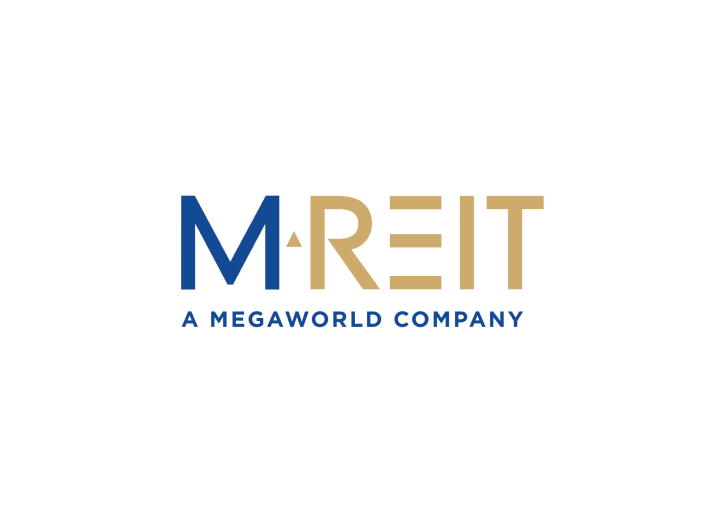 Megaworld submits registration statement for one of the Philippines' biggest REIT offerings to date
The country's largest office lessor, through its subsidiary MREIT, Inc., plans to raise up to P27.3-B from this offering
Published on June 16, 2021
MREIT, Inc., a subsidiary of Megaworld Corporation, the country's largest developer and lessor of office spaces, submitted its registration statement with the Philippines Securities and Exchange Commission (SEC) for a Real Estate Investment Trust (REIT) initial public offering (IPO) today.
Subject to regulatory approvals and market conditions, Megaworld's REIT plans to offer secondary shares of up to 1,239,700,000 common shares ("Offer") at an Offer Price of up to Php22.00 per share. The proposed Offer is expected to raise gross proceeds of up to P27.3-billion, assuming full exercise of the overallotment option, which would be the biggest REIT offering in the Philippines to date. This would represent up to 49.0% of the total issued and outstanding shares of MREIT, Inc. assuming full exercise of the overallotment option.
Through a property-for-share swap, Megaworld injected into MREIT, Inc. a portfolio of ten (10) office, retail and hotel assets with an aggregate gross leasable area of 224,430.80 square meters, located in three (3) prime townships of Megaworld - Eastwood City in Quezon City, McKinley Hill in Taguig City, and Iloilo Business Park in Mandurriao, Iloilo City.
"Our REIT includes properties in three of our most sought-after premier township developments of Eastwood City, McKinley Hill, and Iloilo Business Park, which are home to around 200,000 BPO and other office workers today. Our 'tried-and-tested' signature concept of the township has attracted over 200 BPO and multinational companies to locate with us through the years since we started our first-ever Eastwood cyberpark in 1999," says Kevin Andrew L. Tan, President & CEO of MREIT, Inc.
The MREIT portfolio of assets include 1800 Eastwood Avenue, 1880 Eastwood Avenue, E-Commerce Plaza, One World Square, Two World Square, Three World Square, 8/10 Upper McKinley, 18/20 Upper McKinley, One Techno Place, Richmonde Tower and Richmonde Hotel Iloilo.
BDO Capital & Investment Corporation (BDO Capital), Credit Suisse (Singapore) Ltd., UBS AG Singapore Branch, and DBS Bank Ltd., were mandated as Joint Global Coordinators for the IPO and BDO Capital as Domestic Lead Underwriter.
To date, Megaworld has the largest portfolio of leasable office spaces in the Philippines, with around 1.4-million square meters of office properties in 10 major cities across the country according to Leechiu Property Consultants. It also holds the largest office leasable properties in the entire Bonifacio Global City, the country's fastest growing business district today.
The Andrew Tan-led company ended 2020 with P10.4-billion in office rental revenues, making it the 'most stable' income generator for the company amidst the global pandemic. Megaworld intends to reinvest the net proceeds from the Offer in 16 projects all over the country.
---
A REGISTRATION STATEMENT RELATING TO THESE SECURITIES HAS BEEN SUBMITTED WITH THE PHILIPPINES SECURITIES AND EXCHANGE COMMISSION BUT HAS NOT YET BECOME EFFECTIVE. THESE SECURITIES MAY NOT BE SOLD, NOR OFFERS TO BUY THEM BE ACCEPTED PRIOR TO THE TIME THE REGISTRATION STATEMENT IS RENDERED EFFECTIVE. THIS PRESS RELEASE SHALL NOT CONSTITUTE AN OFFER TO SELL OR BE CONSIDERED A SOLICITATION TO BUY.
This announcement does not constitute or form a part of any offer or solicitation to purchase or subscribe for securities in the United States or in any other jurisdiction where it is unlawful to do so. The securities to which this announcement relates may not be offered or sold in the United States absent registration or an exemption from registration under the U.S. Securities Act of 1933, as amended. Neither the Company nor any seller of the securities intends to register any portion of the offering in the United States or to conduct a public offering of securities in the United States. No money, securities or other consideration is being solicited by this communication or the information contained herein and, if sent in response to this communication or the information contained herein, will not be accepted.
<< Back to News and Media